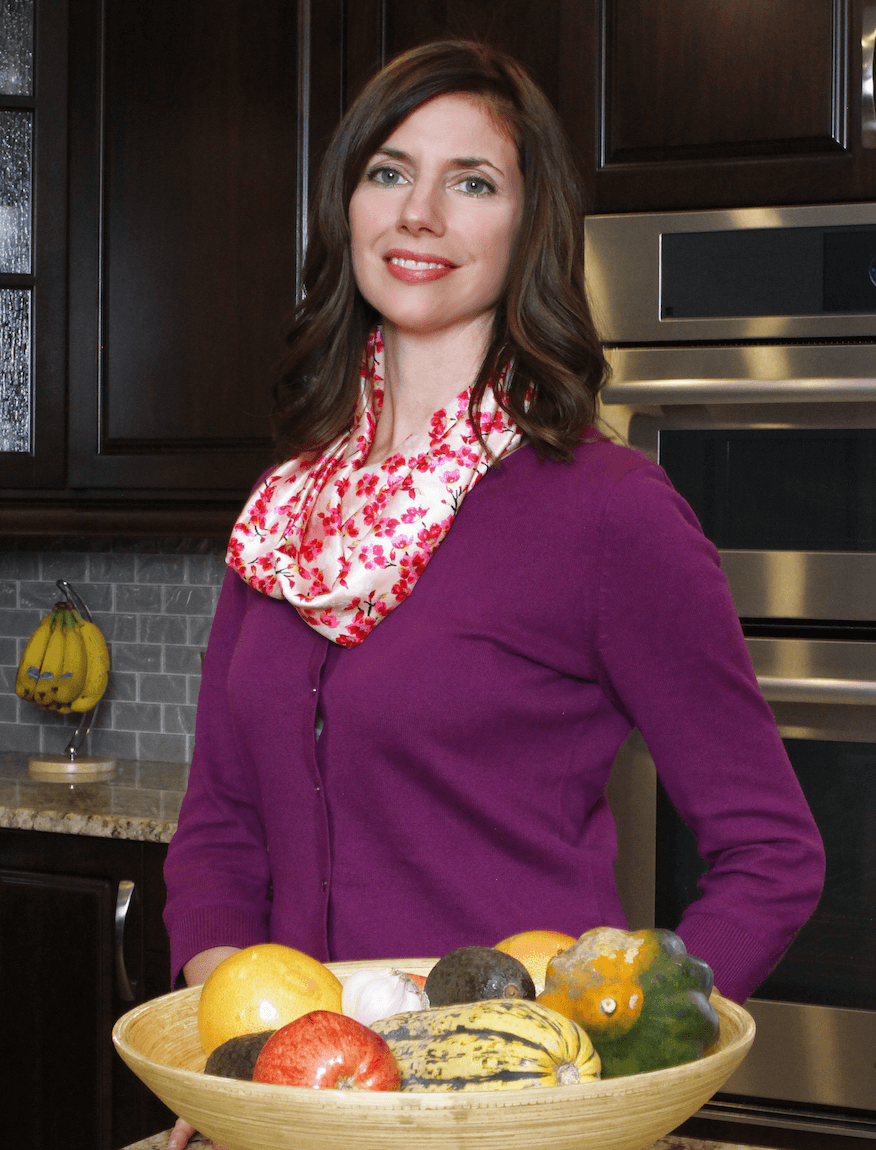 Hi there, I'm Jennifer.!
I love helping frustrated mid-lifers fight flab and maximize their energy permanently! 
Whether you're looking for a total body reset ASAP or you prefer a slow and steady approach, I'll help you get there. 
We'll support your hormonal health with simple foods and lifestyle tweaks. If you don't know it already, your weight is very much hormonally driven. Additionally, we'll support your gut health – because it works hand-in-hand with your hormones and yet most programs overlook it.

I'm a Registered Holistic Nutritionist and member in good standing with the Canadian Association of Holistic Nutrition Professionals (CAHN-PRO). Deeply Nourished Wellness and Nutrition was born out of my own decades-long journey to wellness.
I used to be two sizes bigger. I also struggled with fatigue, chronic pain, hormonal imbalances, IBS, and few other annoying but non-life threatening symptoms.
That is what prompted me to study natural nutrition, since food – at a molecular level – is what fuels our cells. I am living testament that eating the right foods for YOUR particular body can make a world of difference!
Ann Wigmore said it best, "The food you eat can be either the safest and most powerful form of medicine or the slowest form of poison." 
I am here to tell you not to give up!!! Together, we will get you unstuck!
I reside in Ottawa, Ontario with my husband and very spoiled goldendoodle, Niko. I'm a two-time university graduate and recovering public servant. When I'm not working, practicing yoga, or geeking out on any and all health-related data, I enjoy traveling, beating my husband at tennis (he'll tell you a different story!), breathing in the country air and snowshoeing.
Some of my other claims to fame include my uncanny ability to mess up all things PC-related, turning conversation into song (only when words reflect lyrics…!), and sharing the stage with David Cassidy during my first (alright…only) TV appearance. Well, if you count being on the same stage, just at different times…me as an eye makeup model who said nothing, him as the featured guest of the day on the Dini Petty show. Still, I'll take it!
SO….with all of the important (and not so important) stuff out of the way;
Are you ready to make the food you eat work for you, not against you? 
You found my website today for good reason. Peruse it, download my FREE 6-day Break Up With Sugar program, and/or get in touch here.