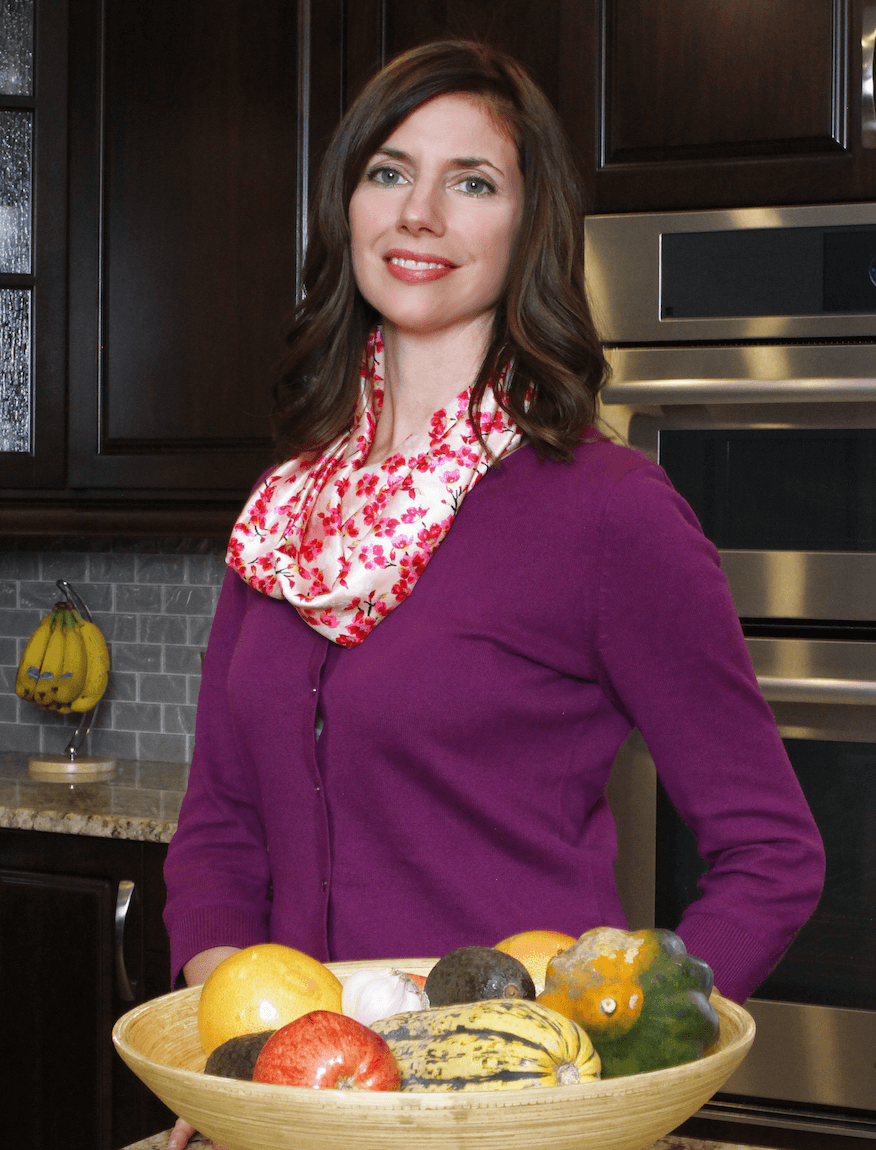 I'm Jennifer Pike
I believe food can either serve as friend or foe.
I believe small changes can lead to big shifts in how we feel and function.
And I believe a balanced gut is key to a balanced mind and body.
So many symptoms are the end result of intestinal compromise and subtle, systemic inflammation. For one person, it could manifest as migraines or trouble losing weight. For me, it showed up as chronic myofascial pain, extra weight, brain fog, fatigue, IBS, PMS, and more. Invisible inflammation has wide-ranging effects on health. 
Do you want to stop feeling older than you are, and start feeling amazing instead?!
At the heart of my sustainable wellness plans are simple, anti-inflammatory whole foods. I don't ascribe to a certain diet or way of eating. We're all biochemically unique, so I focus on foods which best support the individual. So whether you're a FODMAP, vegan, paleo, or any other eater, I'm happy to work with you. The common thread in my work with clients is dietary choices which balance your blood sugar and nurture the gut instead of challenging it. 
Together, we will quell the fires of inflammation, and create space for your body to heal and thrive.

I'm a Registered Holistic Nutritionist and member in good standing with the Canadian Association of Holistic Nutrition Professionals (CAHN-PRO). Deeply Nourished Wellness and Nutrition was born out of my own decades-long journey to wellness. I was plagued with a growing list of health issues, and I was very concerned about what my middle and later years of life were going to look like. I sought out countless conventional and alternative health practitioners and while each helped in his or her own way, noone could figure out my health puzzle completely.
To everyone else, I was the epitome of health. I ate well, exercised, and was practicing yoga regularly. I was merely trying to manage my symptoms as best I could, because the thought of a life sentence on pharmaceuticals was not what I wanted, as they come with their own set of side effects. 
Intuitively I knew that nutrition had a bigger role to play, since food – at a chemical level – is what fuels our cells. So I enrolled at the Canadian School of Natural Nutrition. It was there that I learned that we are not just what we eat, but what our bodies are capable of doing with the foods we eat…how well someone's body can metabolize food and efficiently use it for fuel is the central question. I also learned how the trillions of microbes residing within our digestive tracts largely influence almost every aspect of our health. By applying what I learned to my own unique physiology and symptoms, I conquered my hormonal, IBS, and chronic pain symptoms for good. I dropped two sizes, have more energy, and my brain is working great!
I have made it my mission to help others like you discover your UNSTOPPABLE! 
I reside in Ottawa, Ontario with my husband and very spoiled goldendoodle, Niko. I'm a two-time university graduate and recovering public servant. When I'm not working, practicing yoga, or geeking out on any and all health-related data, I enjoy traveling, beating my husband at tennis (he'll tell you a different story!), visiting with family and friends, and breathing in the country air.
Some of my other claims to fame include my uncanny ability to mess up all things PC-related, turning conversation into song (only when words reflect lyrics…!), and sharing the stage with David Cassidy during my first (alright…only) TV appearance. Well, if you count being on the same stage, just at different times…me as an eye makeup model who said nothing, him as the featured guest of the day on the Dini Petty show. Still, I'll take it!
SO….with all of the important (and not so important) stuff out of the way;
Are you ready to make friends with the food you eat? 
Let's get started today! I work with clients in the Ottawa area, as well as via phone or Skype.
Get in touch here.