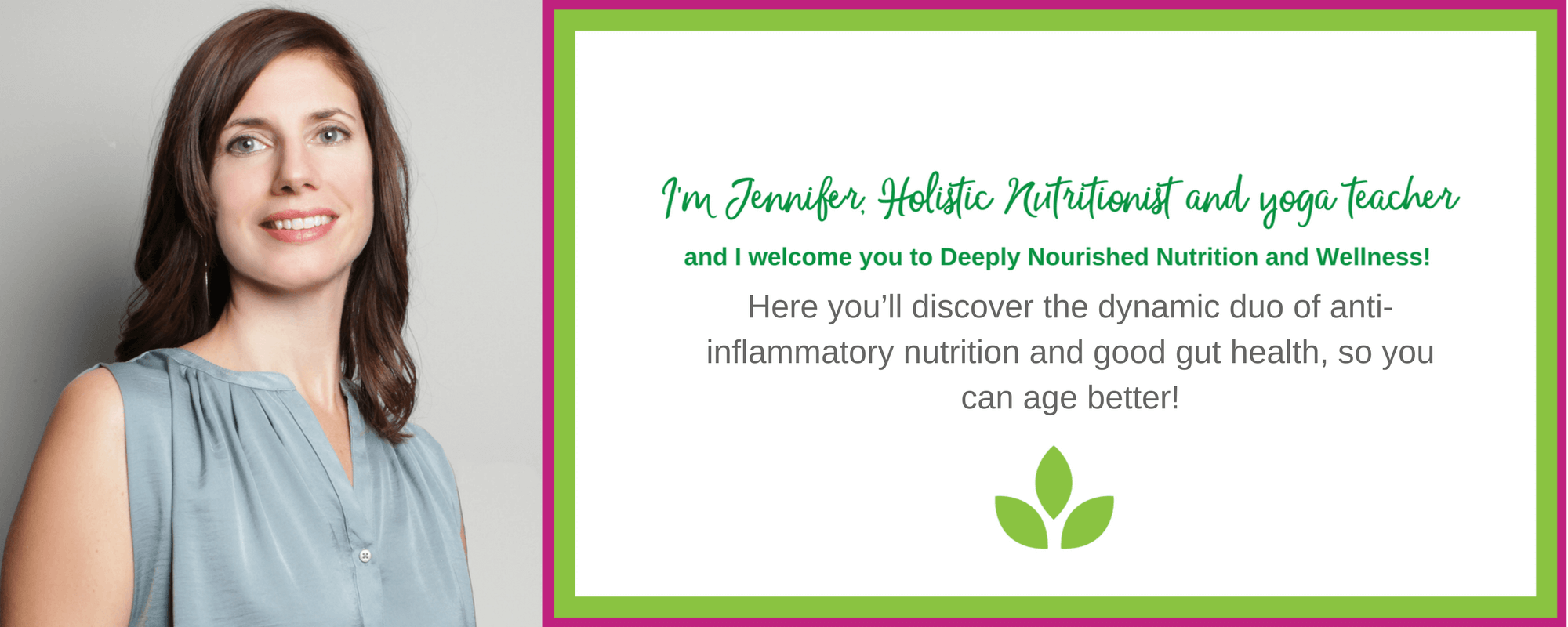 Do any of these mid-life challenges sound familiar?
stubborn weight
chronic aches and pains
lack of energy
sluggish elimination or other digestive issues like terrible gas or a bloated belly 
Did you know more and more research points to a common denominator in virtually all of the ailments that plague us as we move through life? And that is…INFLAMMATION.
There are two kinds of inflammation; the obvious kind (redness, pain, swelling etc), and the covert kind. The latter is subtle and low-grade, so we don't necessarily feel it. However, this form of inflammation is chronic, and over time it wreaks havoc with our hormones, metabolism, and so on. 
The good news is, we have alot of control of our levels of inflammation via our diet and our digestive health. Some foods encourage inflammatory responses in the body while others counter them. The old adage "You are what you eat" is outdated! Here's what we now know…
You are what you eat + what your body is capable of doing with what you eat!
I'm going to help you revitalize your digestive tract and eat in a way that minimizes inflammation. Put these two principles together and you can feel AWESOME at any age! To get you started, be sure to download my FREE E-BOOK below!
I'm honoured to empower your journey with cutting edge nutrition and wellness lifestyle tips, so you can Rock Your Life! 
My constipation issue is resolved, my indigestion improved, I was able to identify food intolérances, allergies and feel much better! I was depressed, low energy and she gave me tips on how I could deal with my issues with nutrition and exercices. We dealt with my bloating issue and I lost 15 pounds. Jennifer helped me the most that anyone ever has! I recommend anyone to contact her!
K.A. L., Gatineau, Quebec
This has been a great 2 weeks…My family has totally benefited from the change and I couldn't be more grateful. The move away from gluten, sugar, simple carbs has been surprisingly easy and everyone has noticed positive change in there physical and mental well being. Thank you for the meal plans, techniques, food combinations and the positive support emails.
D GHEZZI, Ottawa